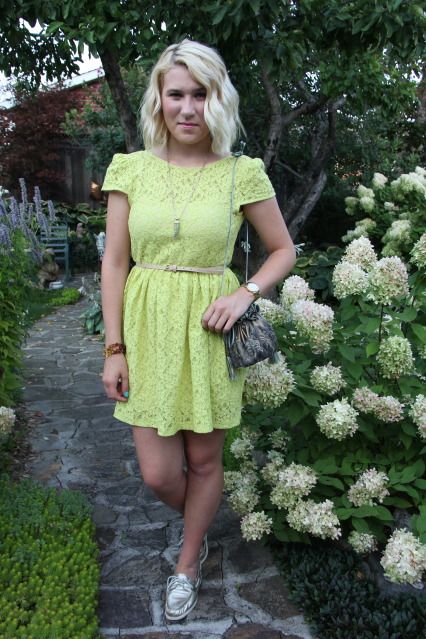 Wearing a Zara dress, Zara clutch, Sperrys, Michael Kors watch, Amber bracelet from Lithuania, Aldo necklace.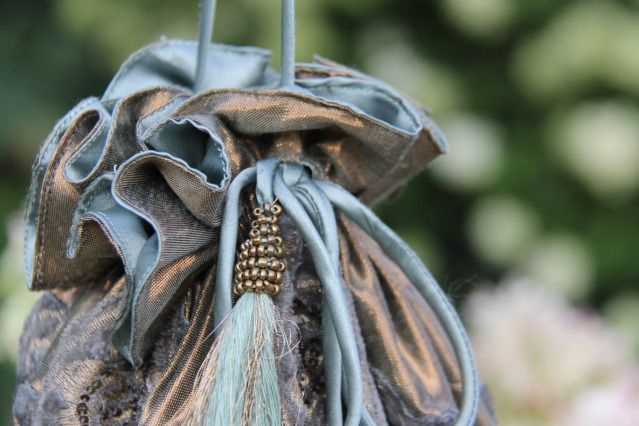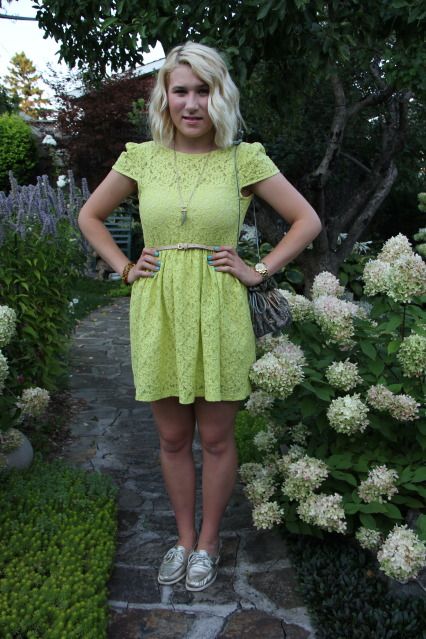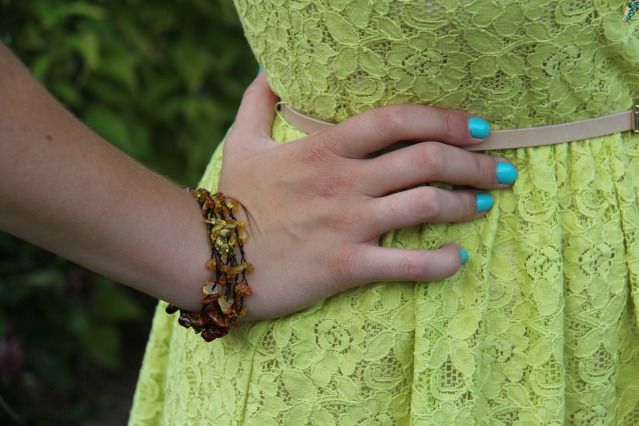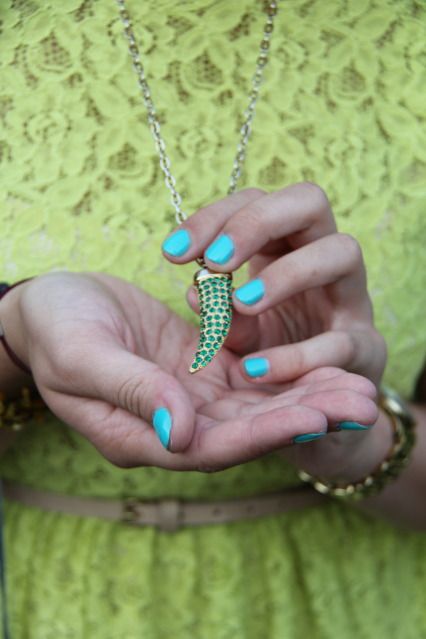 When I saw this dress it was the shape and the material that drew me towards it. It was never the colour, but after putting it on, I knew that I had to take it home with me. I've always been a lover of neon coloured clothing...since before they became a trend in the past few years. I'm talking since birth, I have pictures to prove it, and I can say that I've never stopped wearing neon. This dress reminds me of a neon green skirt that I "borrowed" from my mom and wore way too much a few years ago.
I wore this dress out on Saturday to have drinks with my friends and celebrate me being back from Europe. It was really great to see a bunch of familiar faces after spending 5.5 weeks away from home. It was strange because for some reason I expected everyone to be changed, but in reality, I think I was the one who was changed. I think it's quite interesting how humans always expect those around them to change when they leave a place, when in reality, they themselves are the ones to have experienced the effects of time and place more severely.