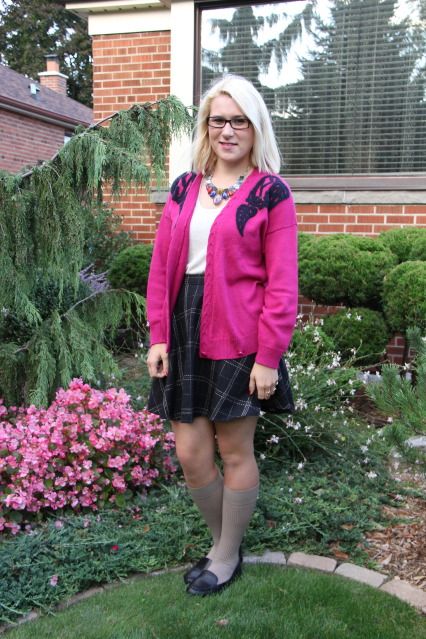 Wearing Hush Puppies, Tommy Hilfiger skirt, vintage top and cardigan, gifted rings, mom's necklace, unknown socks, Gucci glasses, OPI nail polish, Michael Kors watch.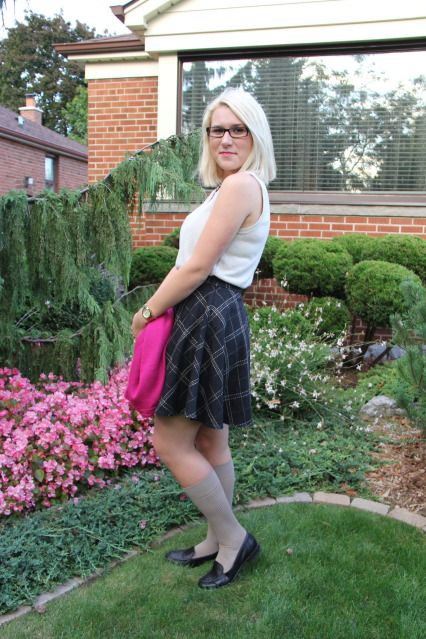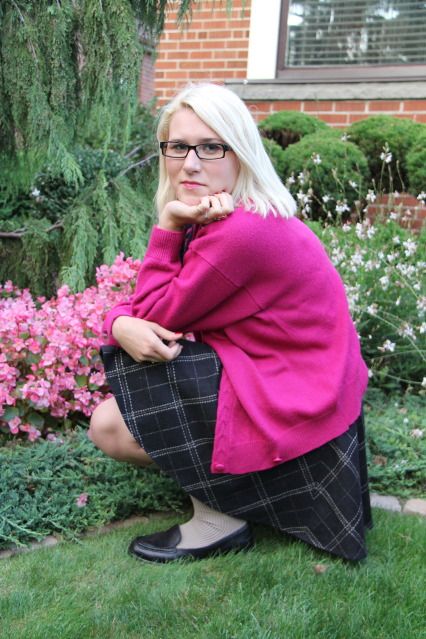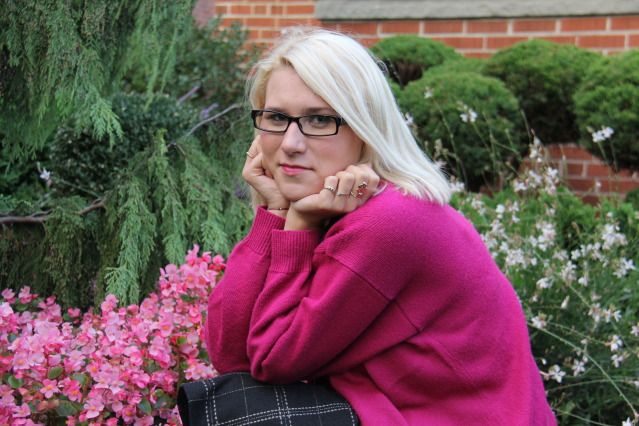 I've always seen the "grandma look" as my favourite style choice. Not only is it comfortable, but it reminds me of that old school vibe that I love so much. I know that it sometimes makes me look bulky or rather covered up in too much fabric, but my grandma style will always be close to heart. This particular day was rather chilly in the morning, so I was ecstatic to bring out my lovely warm grandpa cardigan. Not only is it a beautiful colour, but it puts me into such a fantastic mood. I adore autumn and the ability to wrap myself up in an oversized sweater and walk around campus with a lovely hot coffee in hand is probably one of the best things. I can't wait till the leaves change colours and I'm able to step on crunchy leaves and sit outside with hot tea, chatting with my best friend about the copious amounts of work that we have but are knowingly putting off to enjoy the lovely weather (that was a mouthful, aha).
I hope everyone is enjoying the changing of the seasons! Have a lovely week!