So I finally have a semi-outfit post. I refer to this as a semi-outfit post because I'm not actually wearing anything that incredible. For those that have lived out of a suitcase for an extended period of time, you will know that travelling makes it difficult to always create outfits that are super "you". I really have started missing my ability to accessorize intensely, or borrow my mom's clothes, or pull out crazy vintage pieces from my basement. Nonetheless, I feel that this outfit resembled the room quite a bit. This room has a very retro feel, and the neon pink top with the dark green pants seemed to set off a nice contrast. Also, these green pants have become literally one of the only things I can wear in Lithuania because it has become SO cold, and as I packed my suitcase for summer, I'm in quite a pickle now.
As always, included as some travel photos. Once again, I have no idea how to organize all the photos I currently have. There's just too much!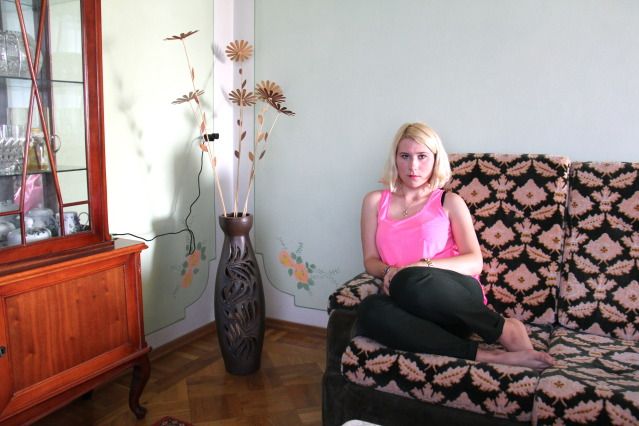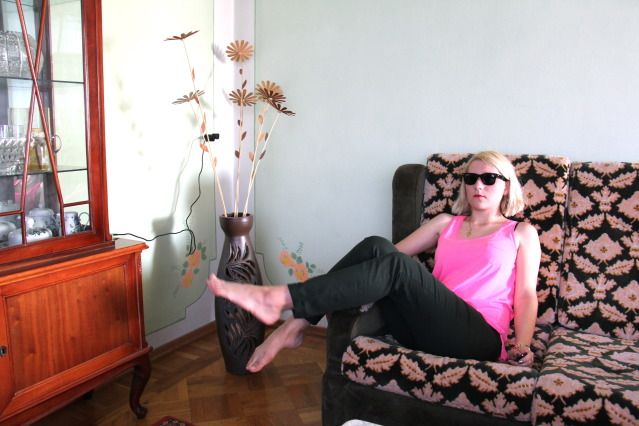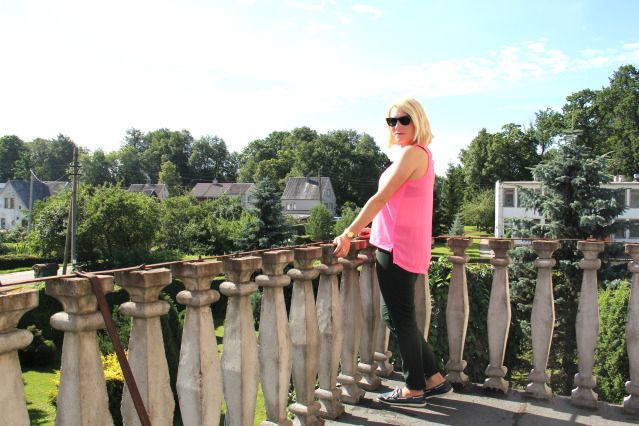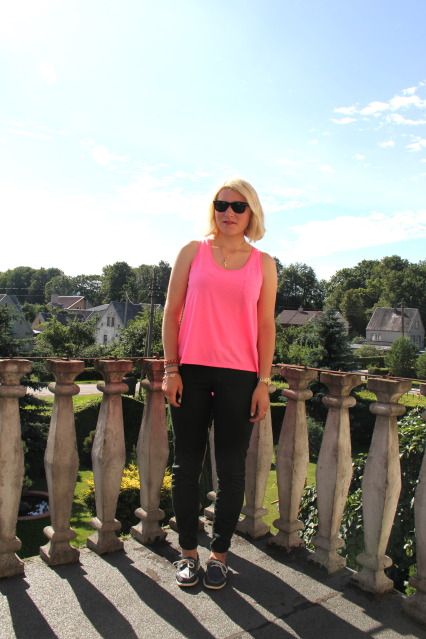 Wearing H&M top, Gap pants, gifted bracelet and necklace and rings, Sperrys, Ray Ban wayfarers, DIY braid bracelets.