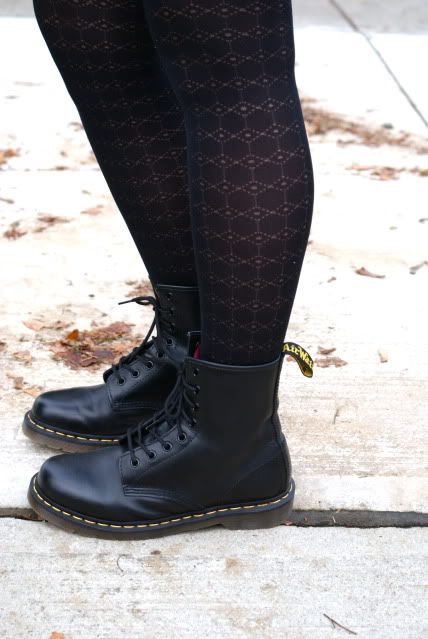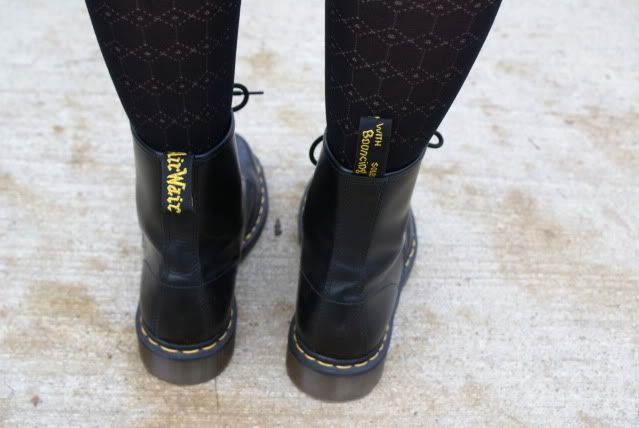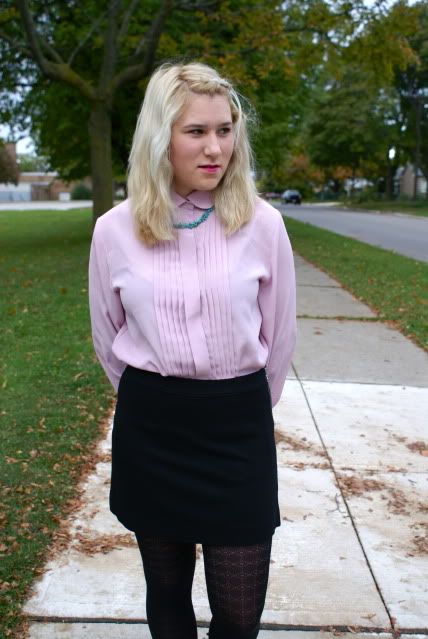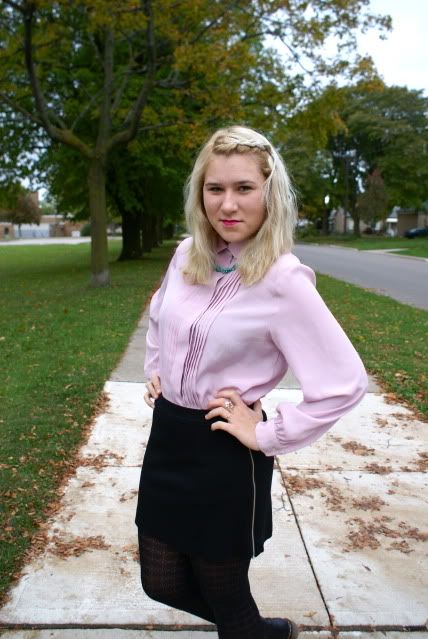 Line leather jacket from Holt Renfrew, vintage blouse thrifted, Marciano skirt, gifted necklace and rings, Hue tights, Dr. Martens shoes, MAC lipstick.
When I was in high school I spent a great amount of time reading the Princess Diaries books. Besides Harry Potter, it was by-far my favourite book series. I really loved how Mia was so unconventional, and her constant talk about combat boots made me love her character even more. I remember in the first book she's sitting in the zoo at Central Park while it's getting dark, and she states that nobody would try messing with a girl in combat boots. I always found that rather funny, but I suppose all those years reading the books made me develop a desire for a pair of Dr. Martens.
I ended up getting a pair of doc's for my birthday a month ago. I have to say that they are SO COMFORTABLE! These shoes are honestly the best thing I own. Not only are they comfy, but they reject dirt and water and are so easy to clean. Best gift ever. Honestly.