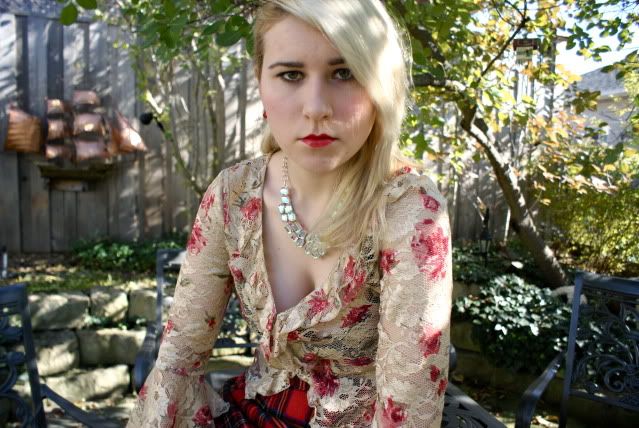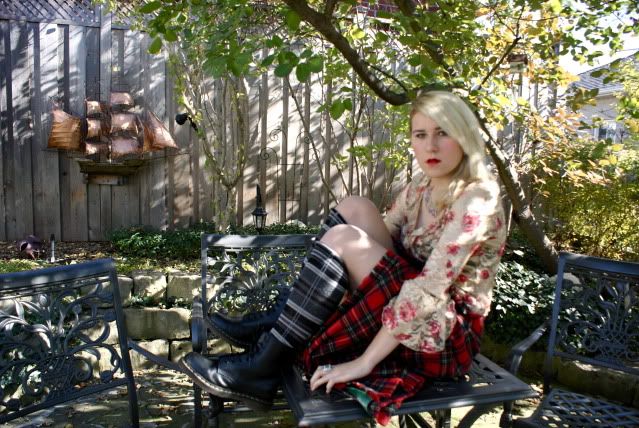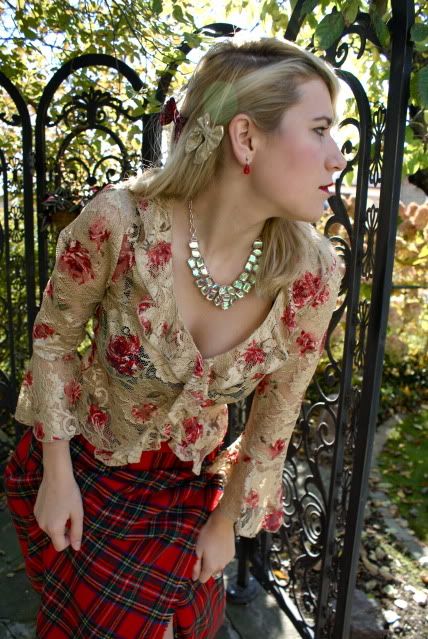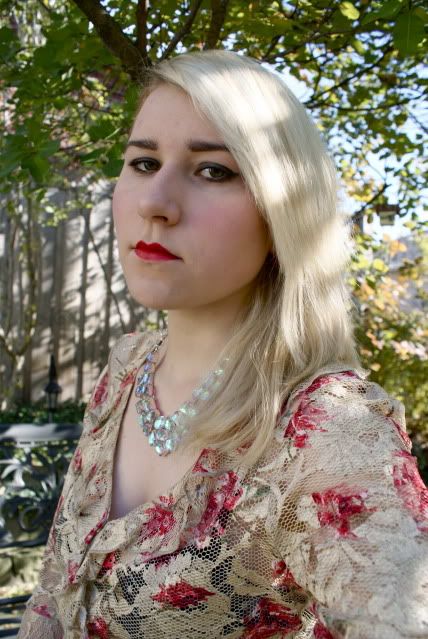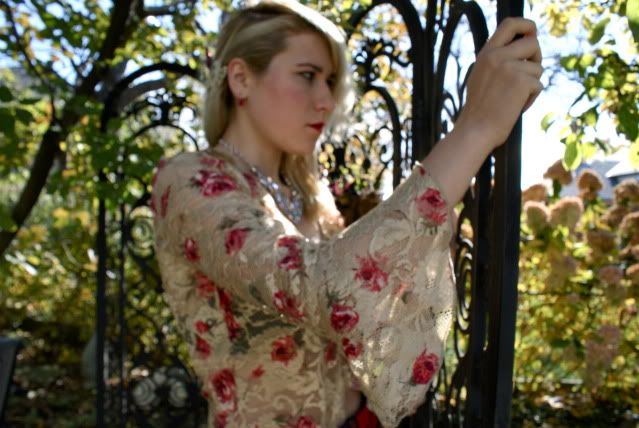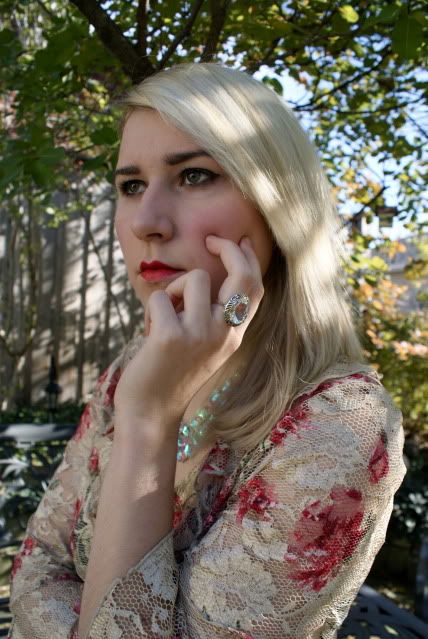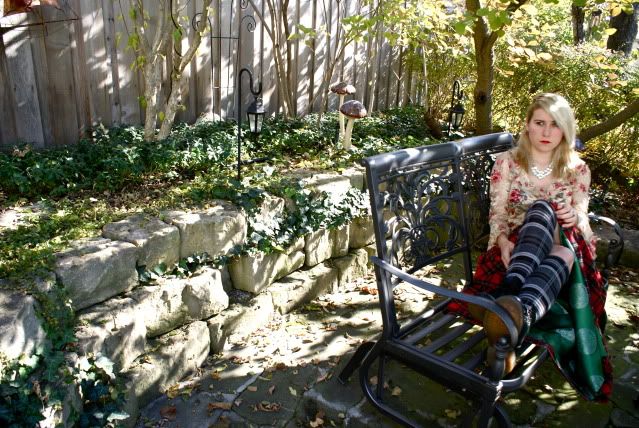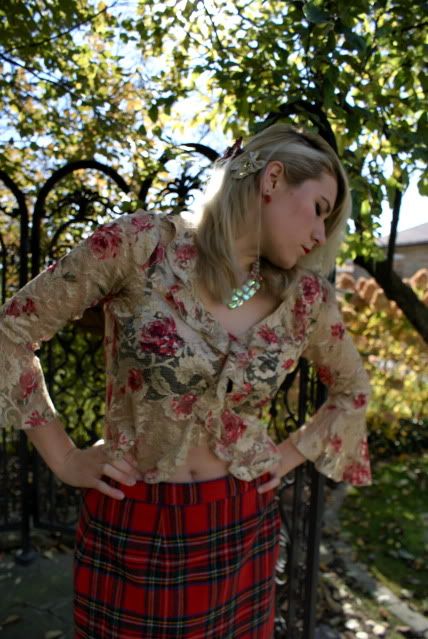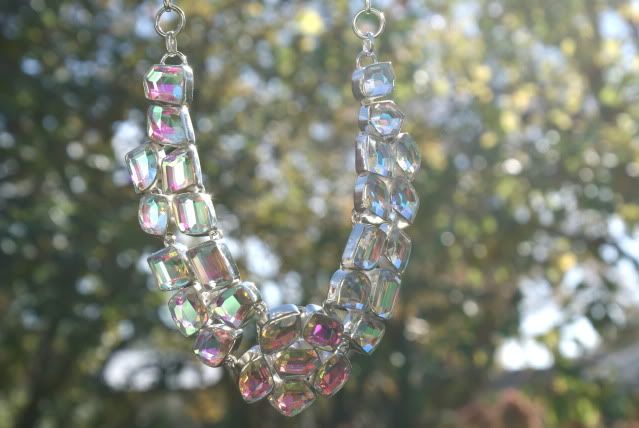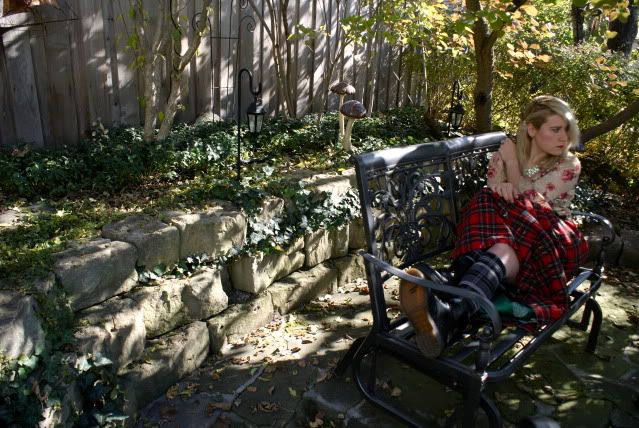 Wearing a vintage skirt, Guess top, Doc Martens, gifted socks, mom's crystal necklace.
I have a very small fall break from school (two days -- SO MUCH TIME...not), so while ploughing through an essay, I decided to let my mind rest by having a mini-photoshoot. I really love this plaid skirt, but it's just such an impractical article of clothing to wear everyday. It awkwardly opens up at the side and it drags on the ground because I'm much shorter than my mom to whom it belongs. Anyways, it is fun to wear for playing dress-up.
I went with a rather glam gone rocker look. My best friend said that the way I styled my hair makes it seem like one side is shaved off...which does look rather cool, aha.
I hope that no matter how busy you all are, you're taking some time to go outside and enjoy autumn!