Due to blogger being crazy, I lost one of my posts, so I have to re-write it. :( Anyways, the other day I went to a High Park. If Toronto was New York, then High Park would be Central Park. The cherry blossoms are all out now, and it's such a gorgeous sight.
I absolutely love this skirt, and I was so glad that I got to wear my wedges with it. Hello summer! Although wedges are not the number one walking in a park shoe. The combo of wedges and socks and lots of walking created blisters on the soles of my feet. Ouch! But at least I made a good choice with the skirt because the intense wind did not cause any "wardrobe malfunctions".
Hopefully blogger does not crash again, and I hope you all have a lovely weekend!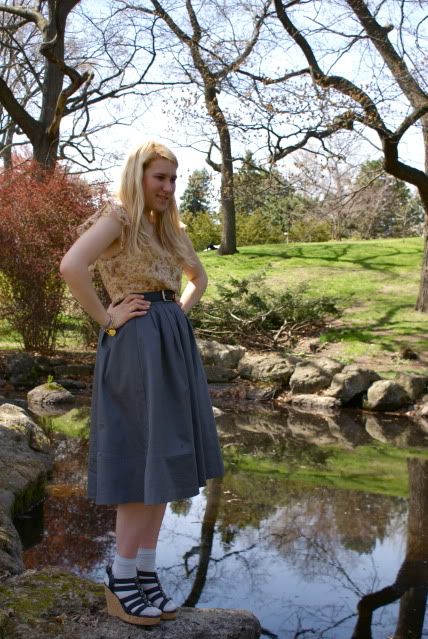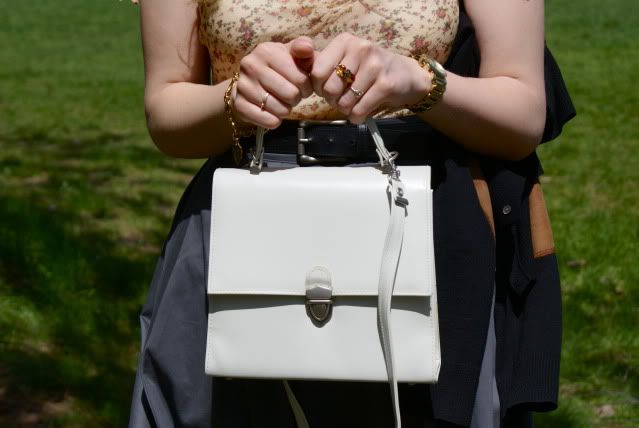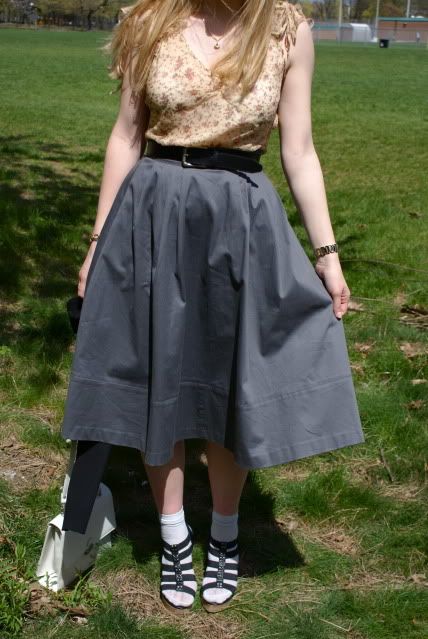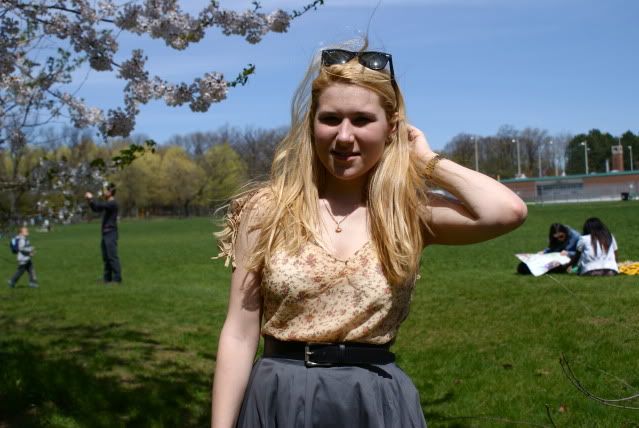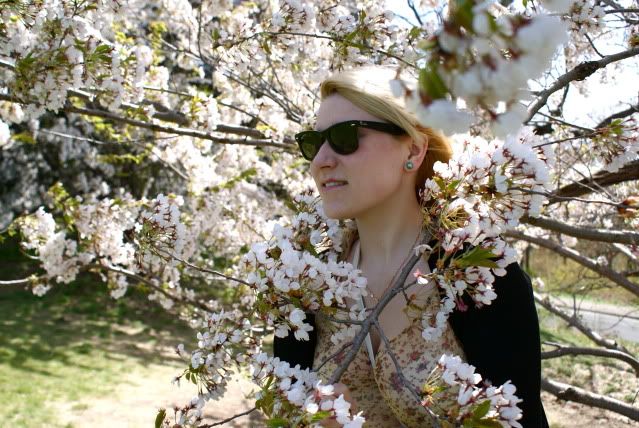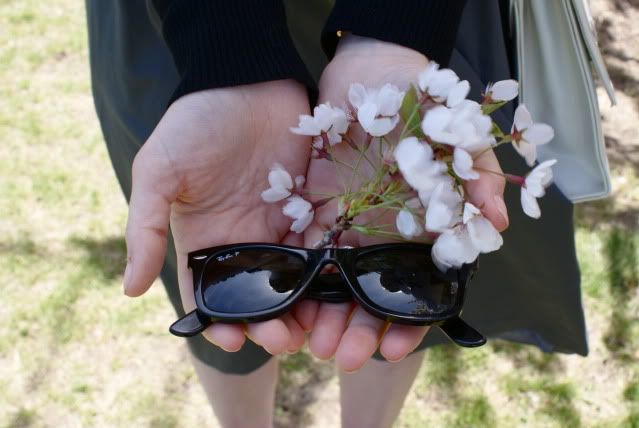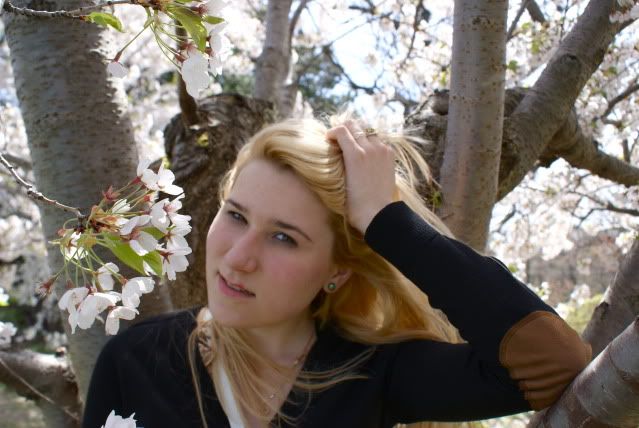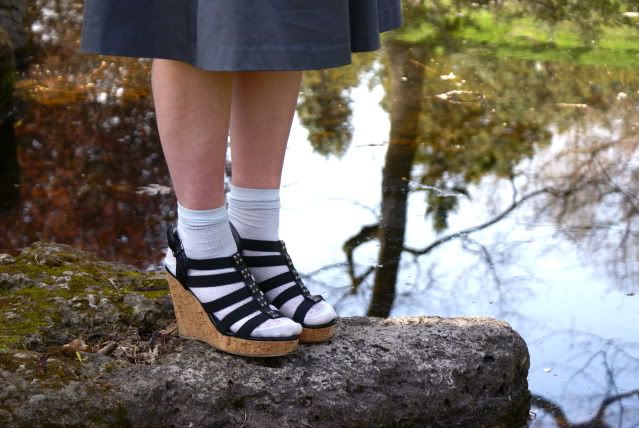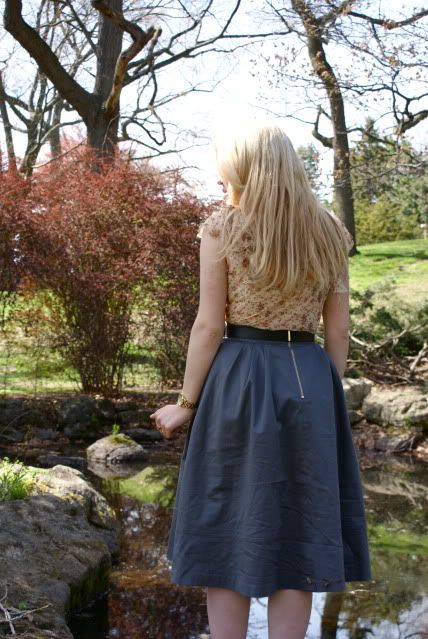 Wearing H&M skirt, Guess top, vintage bag, Hue socks, Aldo wedges, Michael Kors watch, J.Crew cardigan, Ray Ban Wayfarers, Juicy couture bracelet.