March madness! I pulled my first ever university all-nighter on Sunday which meant that yesterday I was basically dying. A Monday with 6 hours of class after not sleeping is not a good combination. As the school year draws to a close I am overwhelmed by the amount of work and commitments that I have. Sometimes I like to imagine what life would be like if I didn't have to sleep. I'd get so much more done. Anyways, in a couple weeks all my essays will be done and then I will only have exams left, so I'll be able to spend more time blogging. :)
I had a chance to stop by the lake this morning and take some outfit photos.
I'm starting to bring out the floral again, slowly though. I just never feel right wearing too much floral during the winter.
Ps. I can't wait to dress in green for St. Patty's Day. Are you dressing up?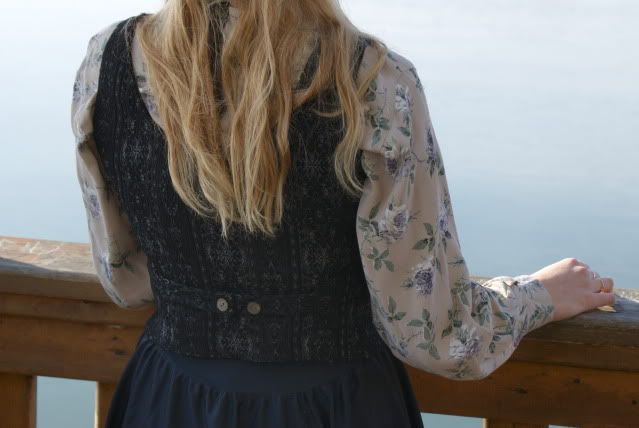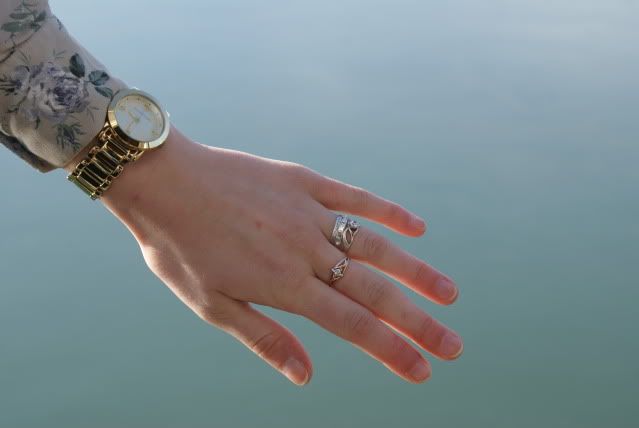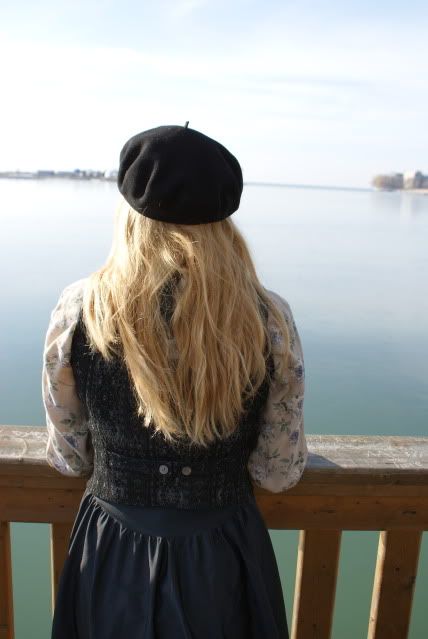 Wearing AA dress, Steve Madden tights, Enzo Angiolini shoes, Liz Claiborne vest, vintage blouse, Holt Renfrew beret, Michael Kors watch, and gifted rings.