I was watching
Arsenic and Old Lace
earlier and a man walks in wearing a similar hat to the one that I'm wearing in this outfit. I was editing my pictures at the time and I just found the timing rather funny. Ok, so maybe it's more of a "you had to be there" kind of story. :)
I've had these socks for half a year, but I haven't worn them much. I must say though, that they aren't as hard to style as I thought they were. I'd love to get some more pairs for when school starts. Maybe even some regular knee-socks. They are a great way to jazz up a simple outfit.
Ps. Did I mention that I just love stripes? Oh, and go watch Arsenic and Old Lace if you haven't seen it yet. It's rather weird, but enjoyable to watch.
Hope you all have a wonderful weekend.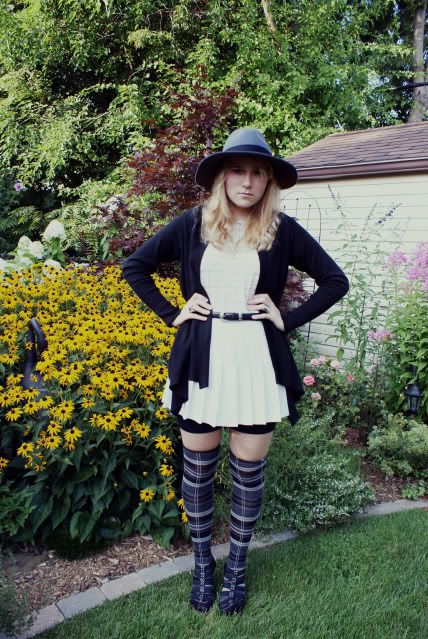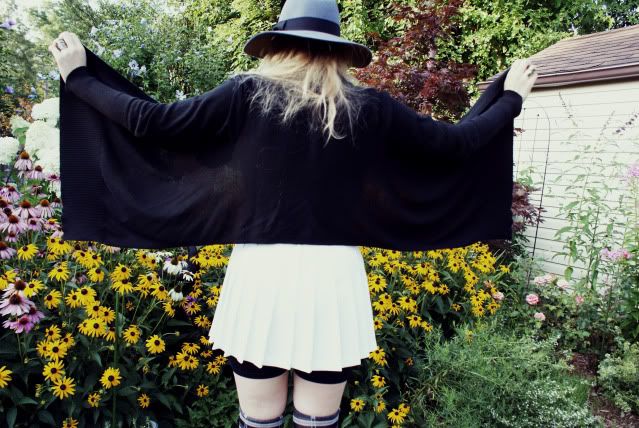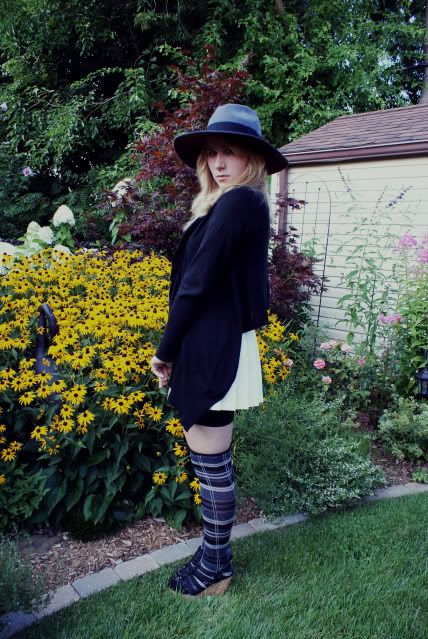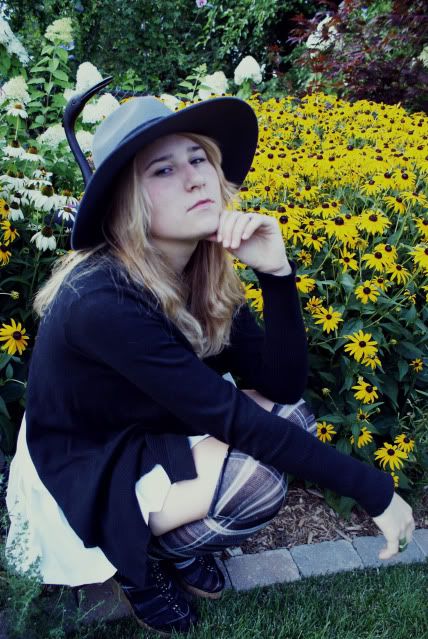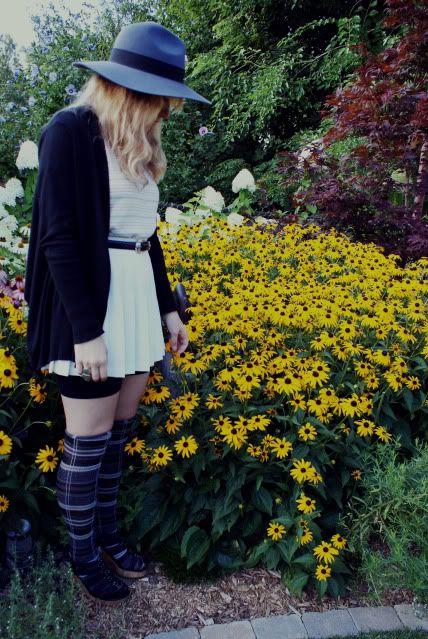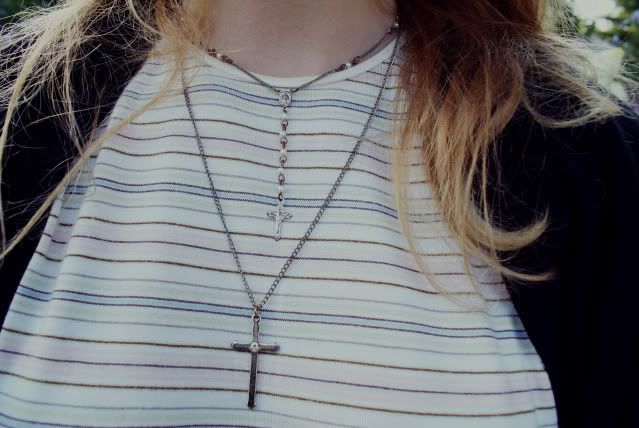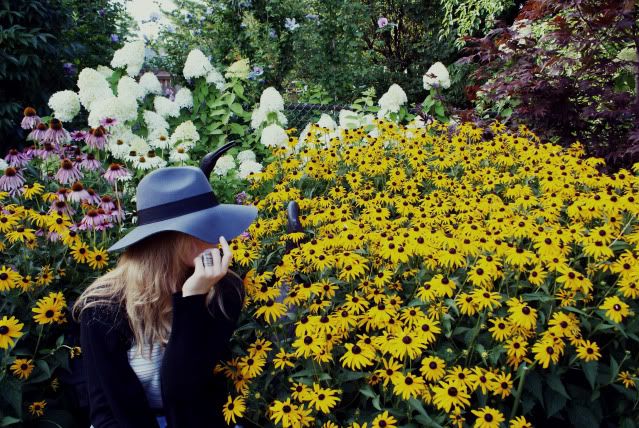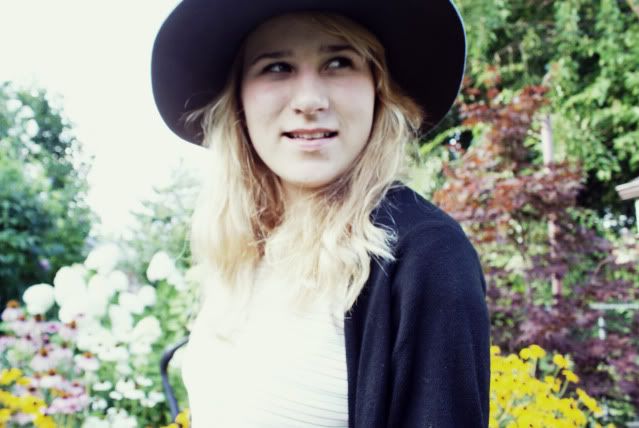 Wearing an Aldo hat and wedges, unknown sweater, Liz Claiborne top, Head tennis skirt, American Apparel bike shorts, socks that were a gift, and vintage jewelry.
--------------