This summer has been all about remixing things that I have in my closet instead of buying new things. Now, while I did buy a couple items, I think that in terms of clothes I've been really good balancing my spending. Shoes is another issue...but I really did need shoes or else I would have been walking around bare foot.
This vintage floral blouse that I'm wearing has made many appearances on my blog and in various ways. I actually first wore it last summer around the same time, and ever since, it's become one of those items that remixes really well. Whether I wear it over a slip, a dress, tucked into shorts or a skirt, it's just an incredible piece. I still haven't worn it with pants, which I suppose will be the next thing that I do.
Minty green and pink, I absolutely love the colours in this outfit.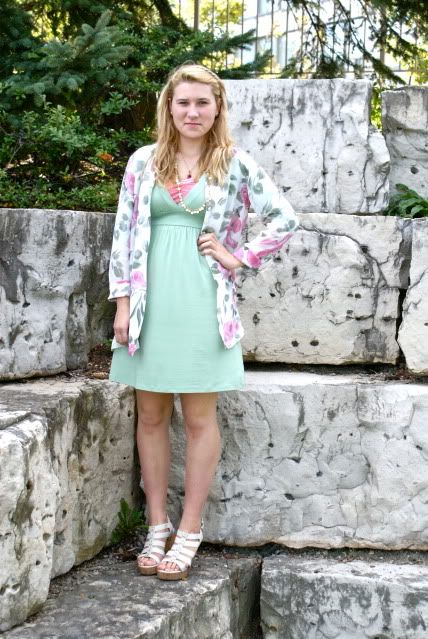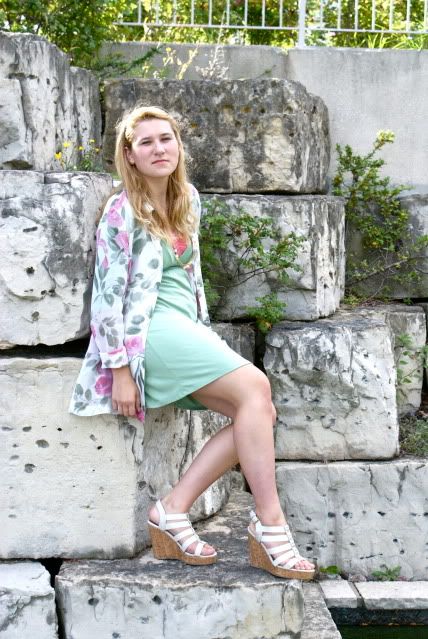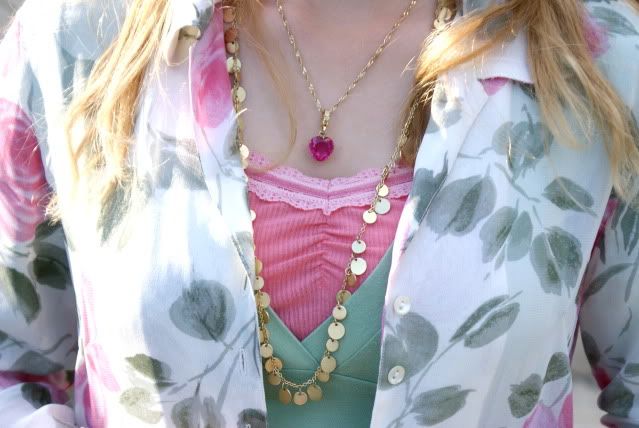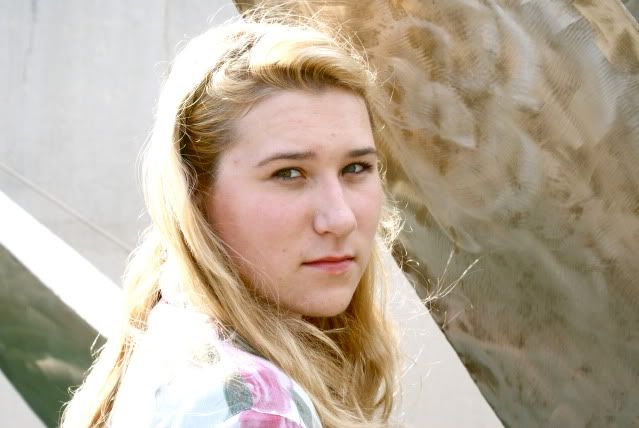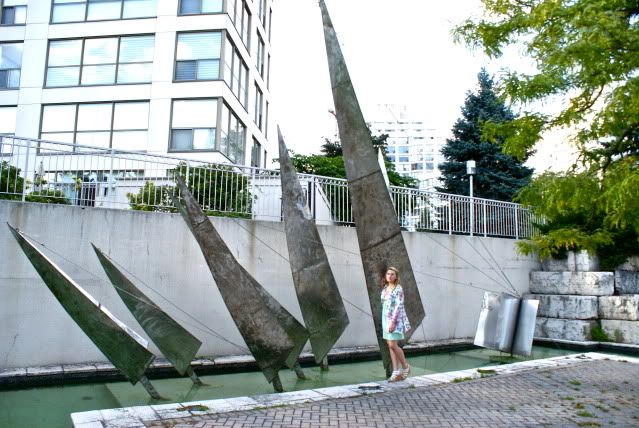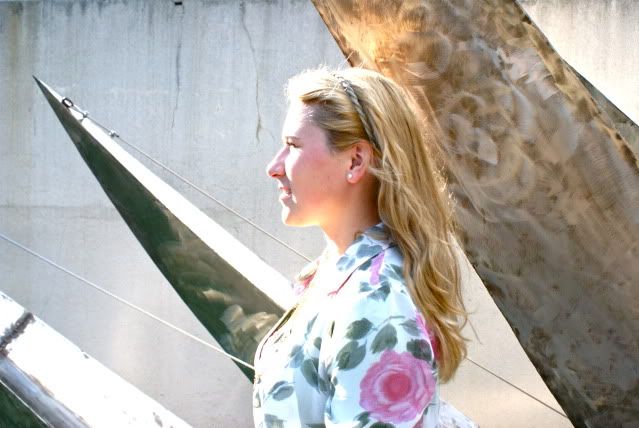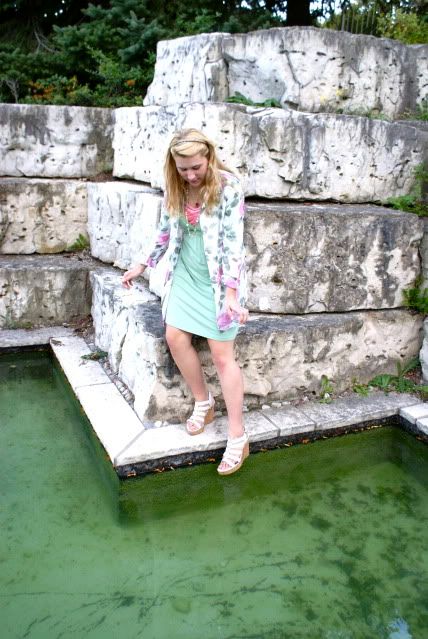 Wearing a vintage blouse, Forever 21 dress, Aldo wedges, A&F tank, unknown gold necklace and headband, Juicy Couture heart charm.