One thing you should all know about me is this: I love vintage clothing. A lot. But sometimes there are some problems, like with this shirt for example, the fabric is horrible. I've noticed lately that the fabric that some of my vintage clothing is made out of is pretty crappy. This blouse itches so much, I was in pain wearing it. It felt like tiny needles were prickling my skin. The only way I'll be able to wear this shirt will be with a long sleeved tee underneath. It's a shame it has to be saved for colder weather.
Nothing too special about this outfit. It was hot and humid today so I chose something that would be comfy.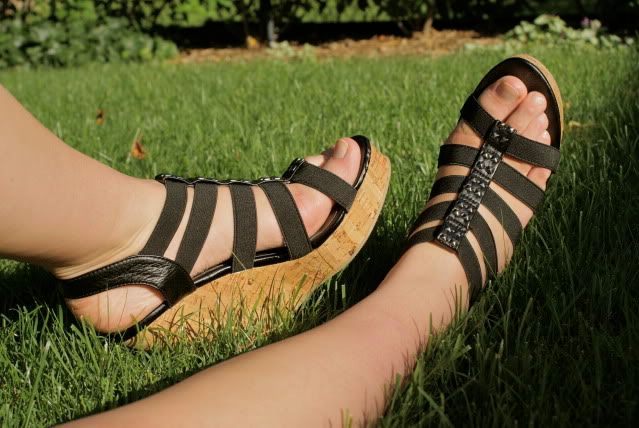 vintage blouse. AE shorts. Also wedges. Honey rose bracelet. unknown necklace. Ray Ban Wayfarers.