I've been having a lot of shoe trouble lately. The wedges that I debuted last Monday had to be returned because they ripped within 10 minutes of me wearing them, then a pair of Michael Kors wedges that I bought yesterday were too slippery to walk in, so I returned those also. Today I bought the wedges I'm wearing in these pictures. It's incredibly hard to find a comfy, well made and pretty pair of wedges, but I think that these will last...hopefully, fingers crossed. I'm so tired of returning shoes.
-------
So G20 craziness going on here in Toronto. Watching the news right now, and it's crazy. At least the police are taking some action today, yesterday was a major fail. They didn't do anything. Six police cars were torched and no police appeared to do anything until it was too late. Downtown Toronto looks so sad. Watched a video of an American Apparel getting it's windows broken, so sad. :( I feel horrible for all the people whose property has been destroyed.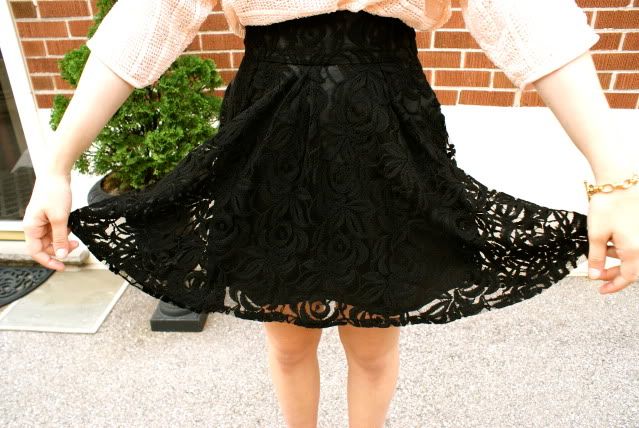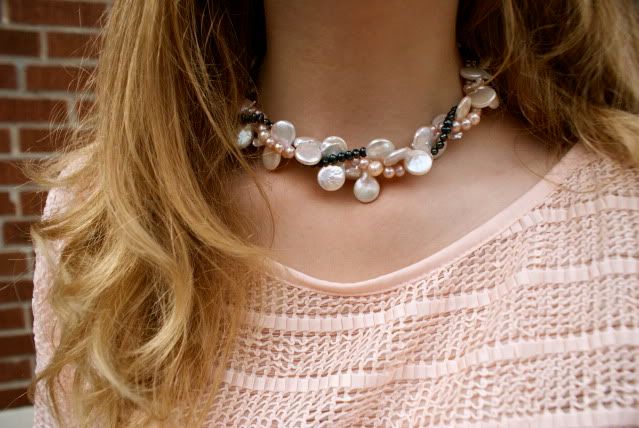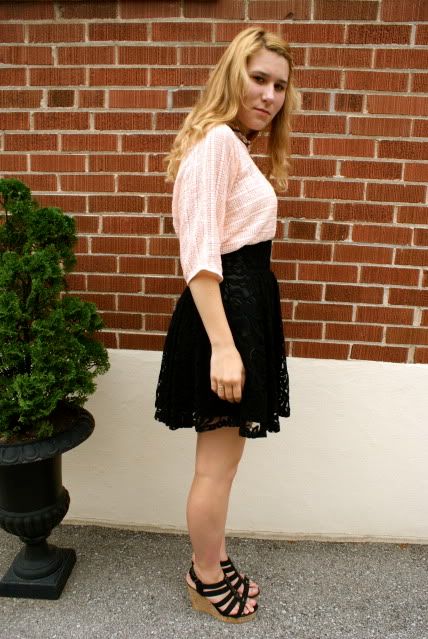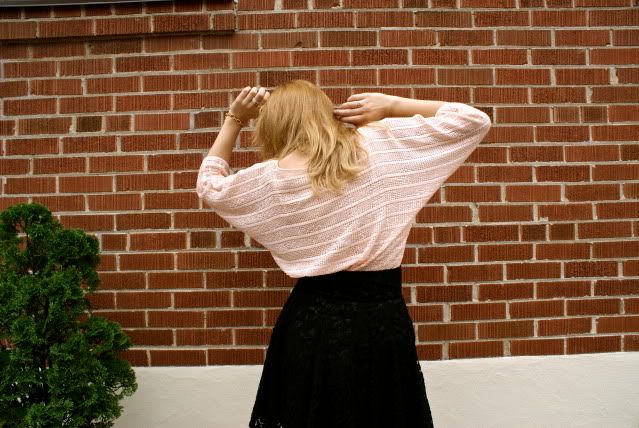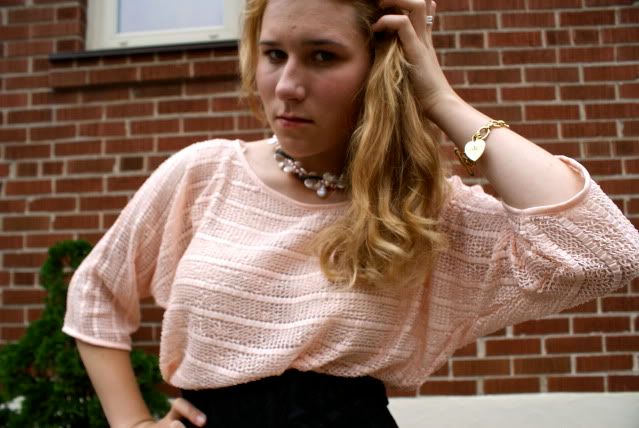 H&M top. Gina Castro necklace and earrings. Marciano skirt. Aldo wedges. Juicy Couture bracelet. Rings are gifts.