To explain how I put this outfit together would take a long time, but basically, it started with a purple denim skirt and grey tights, but ended with a neon green skirt.
I've been able to wear flats once every couple of days now because for the most part, the weather has been simply beautiful. Although I start exam month next week, the lovely sunshine has been able to put a little ray of light onto my otherwise dreary days.
-----
I went to see The Runaways movie last Friday and all I can is that it was...AMAZING!!!!! I absolutely loved every single minute. I urge everyone to go see it. I don't like Kristen Stewart's acting most of the time, but I think she did a fabulous job, her and Dakota Fanning. It was great to see Dakota in such an edgy role; I really hope she continues to do more movies with an edge.
I'm off to go study. :( Hope you all have a fantastic day, and go watch The Runaways.
Ps. The surprise I mentioned in my last post was that I coloured my hair. I usually change the lighting on my pictures so my hair colour tends to look either more blond or reddish brown, but the following photos show my hair colour how it is now (used to be light brown with natural blond highlights). Although the sun makes it look more light, it's more golden blond with a bit of a red tint.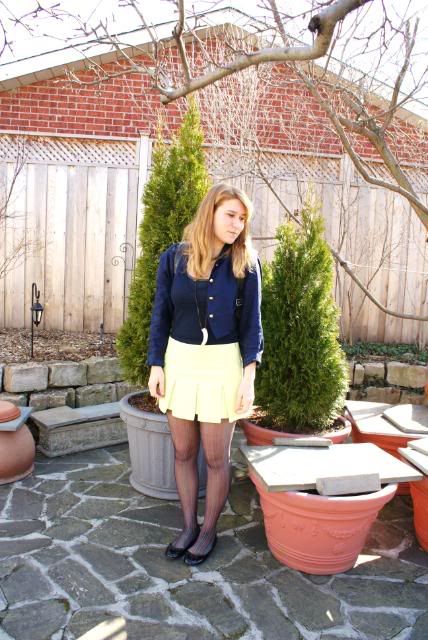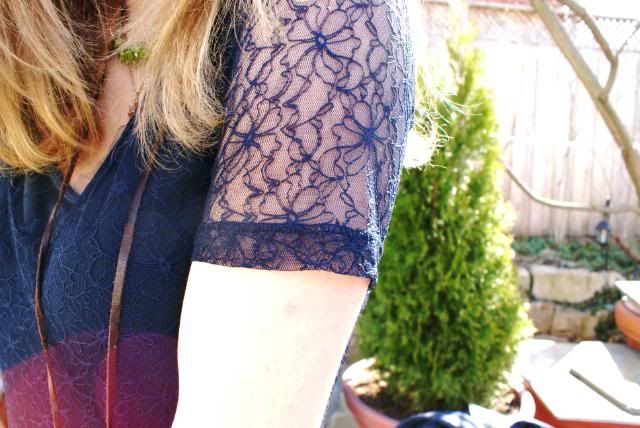 Unknown tights. Skirt from Marshalls. Vintage blazer. Rodarte for Target shirt. A&F tank top. Guess flats. Aldo backpack. Jewelry: gifts.