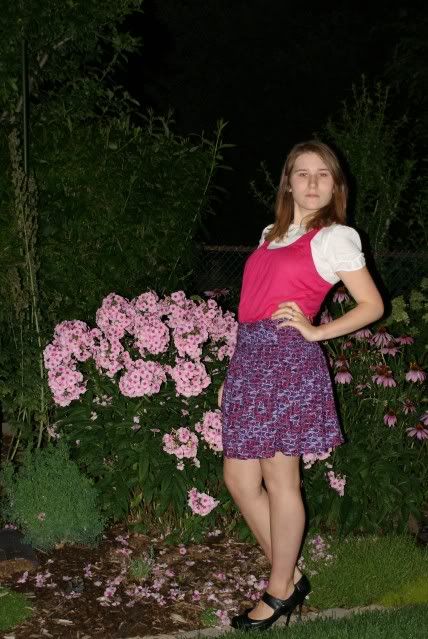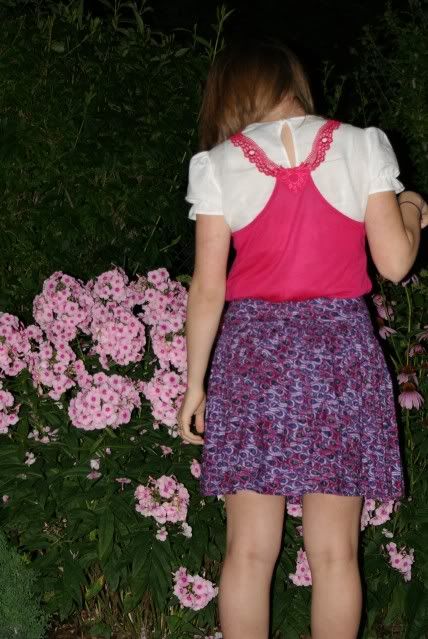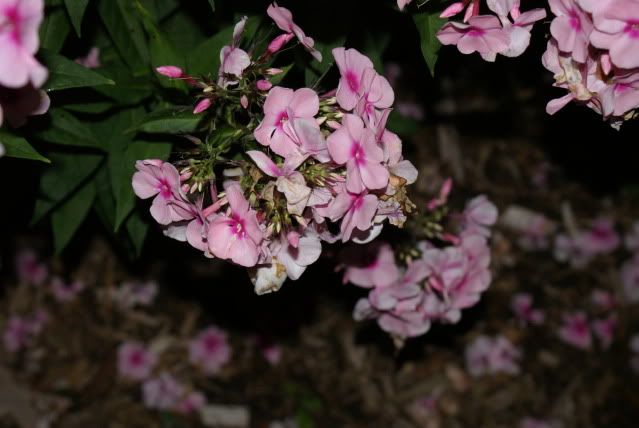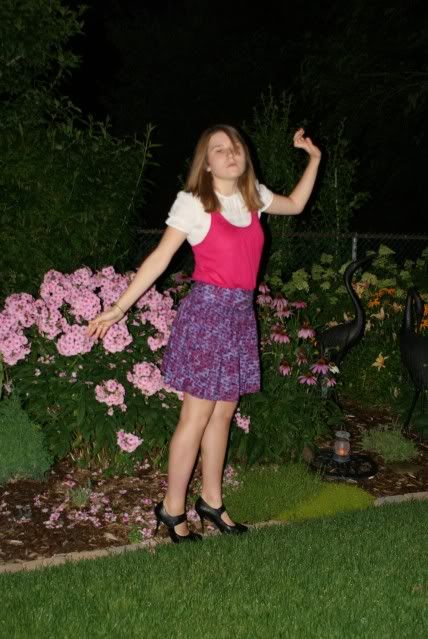 white shirt, Club Monaco. pink shirt, Forever 21. skirt, Forever 21. shoes, Peaches.
I got my hair cut today. Unfortunately the pictures don't do it justice. My heels kept sinking in the grass so I rushed my pictures, and hence, I ended up not getting a good enough photo.
The weather has been wonderful lately, although most people wouldn't agree with me. I love rain, and we've been having so much rain, it's truly made my summer. I hate hot weather, so this rain has been nice.
As university gets closer I feel the need to stock up on some more clothes, especially skirts and dresses, since that's practically all I wear. Forever 21 has some lovely skirts and dresses on their website but unfortunately I cannot find them here in Canada, and the American site won't ship to Canada. Plus they have a line of clothing that hasn't even come to Canada in stores or online, and they have a couple amazing dresses that I would just love to have. Hopefully, I can find similar ones somewhere.
I just realised that this is my 76th post so I only have 24 more till 100. I have to think up a really special post for my 100th. I still have some time, but it needs to be really good.
Have a good day everyone!