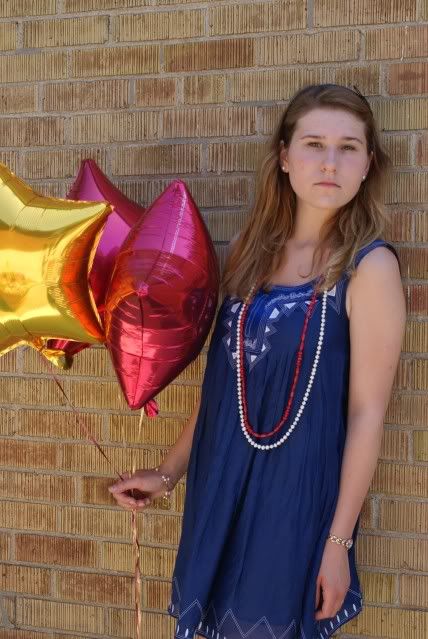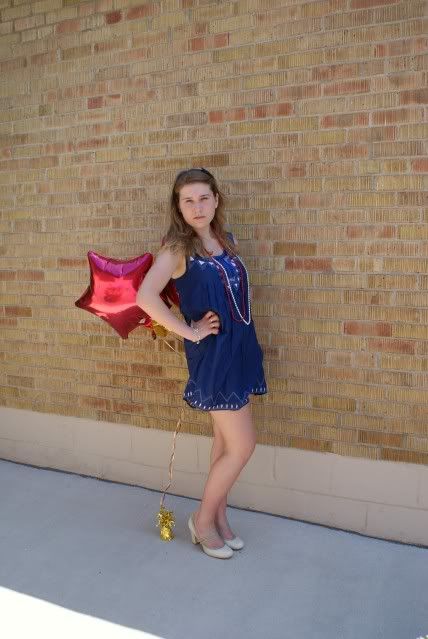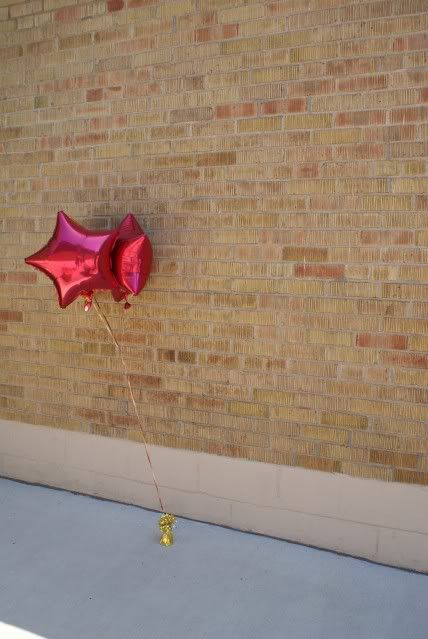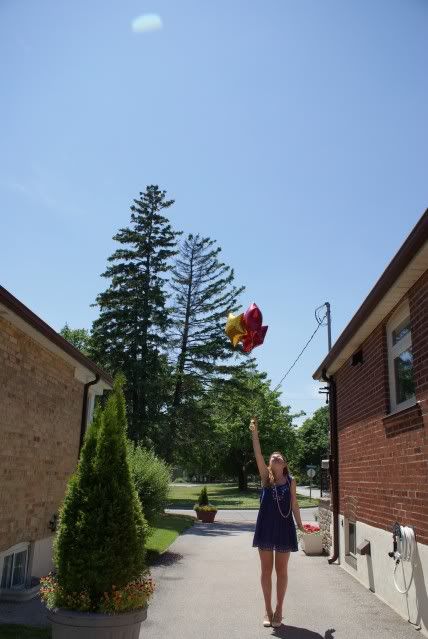 dress, Marciano. shoes, Aldo. jewelry, custom made.
Yesterday was my graduation luncheon but I didn't post the pictures yesterday, so I'll post today's outfit tomorrow and tomorrow's outfit along with Thursday's. Anyways, these balloons (in our school colours, Maroon and Gold) were stolen from the little tables they had set up for us at the luncheon. It was all really nice. I got my graduation gown and hat, which are quite amazing. The tassel on the hat is darling as well, it has a little metal 2009 charm attached.
Today I'm off to visit my university with my best friend, who is also attending it, because we need to get out student cards. So I'll be sure to take some really nice pictures of the campus and I'll post them tomorrow.
Ps. I know I promised the Vlog last weekend, but I just couldn't seem to make a really good one, so expect one this week, for sure.
Have an amazing day everyone!