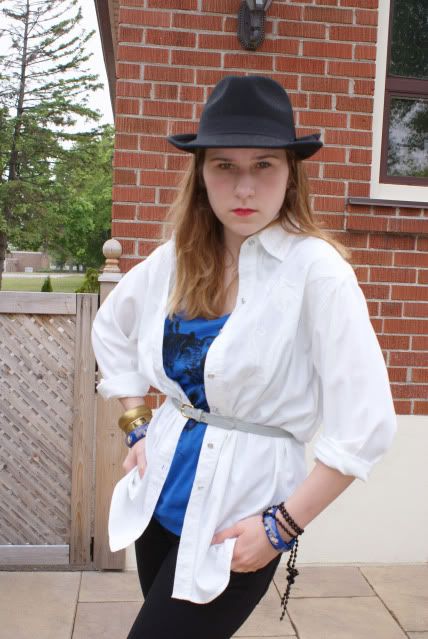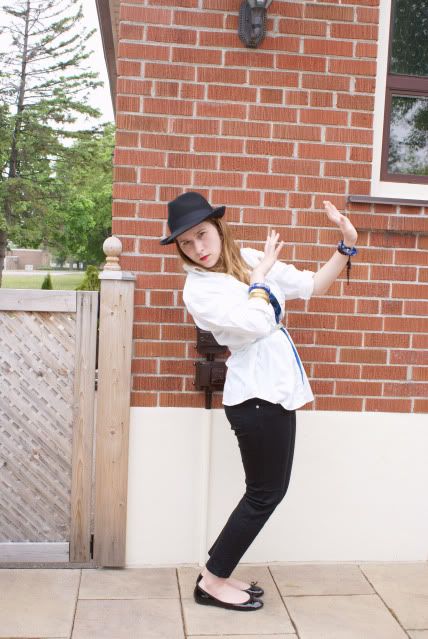 pants, Forever 21. shoes, Guess. tee, unknown. shirt & belt, vintage.
Lola is a 17 year old girl currently residing in Paris, France for an exchange program hosted by her highly elite boarding school situated in the heart of London. Growing up in an elite family, Lola was expected to become a lady of the house, to engage in tea parties, balls and various highly selective gatherings. Unfortunately for her parents, Lola realised that this life wasn't for her, and attempted to stray away from the constraints of her family. Sadly, being a young 16 year old at the time, Lola had very little say in her life, and to punish her for her rebellion, her parents sent her to a French boarding school in Paris to educate her in all the glory of being a lady. Lola spent her first couple of months in despair as she was stuffed in ruffled gowns, hats larger than her head, and led to events ranging from tea parties at the Ritz, to balls in houses one only reads about in fairytales. Fortunately, luck was on Lola's side, for one day while perusing the busy streets of Paris, she met a young man by the name of Logan. (Logan is an 19 year old penniless artist who does odd jobs to pay for a one room flat). Lola and Logan instantly fell in love, and from then on, Lola's time at her horrid school seemed bearable. They would wander the streets of Paris; they would sit in little coffee shops talking hour upon hour, visit poetry readings, small concerts, and sometimes they'd go dancing to clubs nestled into the cobblestone streets of Paris. Logan was the best thing that happened to Lola, he was the one person who was able to show her that she was perfect the way she was. He was the only person who believed in Lola when the rest of the world walked out on her and left her to strive on all alone.
In four weeks Lola will graduate her elite French boarding school and her parents will welcome her back to live with them on their large estate on the outskirts of London. Lola has been getting desperate, thinking of ways to escape her parents clutches and be with her one love, Logan.
Unfortunately, Lola does not know what to do, and because of this, she is currently residing under a blanket of sadness.
Note. My alter ego.